about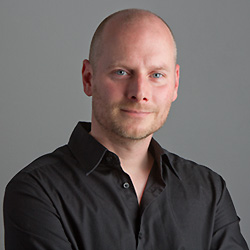 about me
As a journalist, I have worked for a variety of news organizations including The Associated Press, LIFE Magazine, CBS News, USA Today, Popular Science, Der Spiegel, brand eins, Vanity Fair Germany and Scientific American, where I won the National Association of Science Writers' Science-in-Society Award for online reporting. I am one of the founders of Associated Reporters Abroad (ARA) and have been working as an Online Editor at Deutsche Welle – Global Ideas since 2015. That same year, our editorial team was awarded the German Environmental Media Award (UmweltMedienpreis).
My photos have been published in numerous publications including The New York Times, Newsweek, Washington Post, Stern, USA Today, People, Business Week, New York Magazine, The Washington Times, The New York Post, Le Figaro, Focus and Scientific American. Among my non-editorial clients are United Nations Volunteers (UNV), the International Fund for Agricultural Development (IFAD), the German Society for International Cooperation (GIZ), the Federal Ministry for the Environment, Nature Conservation, Building and Nuclear Safety (BMUB) and the German Federal Ministry of Education and Research (BMBF) and the German Nature and Biodiversity Conservation Union (NABU). (complete list)
My photos of the September 11 attacks on the World Trade Center were included in the book "Here is New York" and have been exhibited on 3 continents, including at the International Center of Photography (ICP) in New York.
I have a Master of Science degree from the Columbia University Graduate School of Journalism and speak German, English, French and Spanish as well as basic Italian.